My comtrade360 story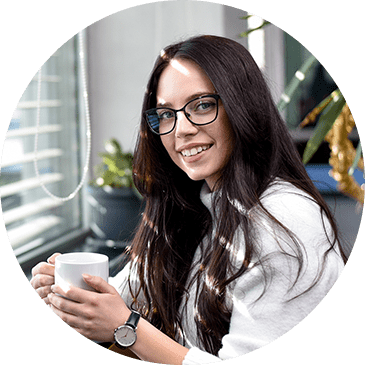 Majda Alendar
Frontend Developer
I've been working with Comtrade 360 for almost two and a half years as a software developer. One week after my start date, I went with the team on a business trip to Germany where we were introduced to our new client and got presented with the project we will be working on. Since I was new to the team, I did not know anyone that well, so this trip was a great opportunity to get to know my team members and bond with them, it was a perfect start!
Due to the pandemic, I had to work from home and didn't get to see my teammates often. But that didn't stop us from communicating regularly, keeping a close relationship, and supporting each other while working remotely.
During our work-from-home situation, the company introduced weekly meetings, set for every Monday, where everybody was present. During those meetings, our VPs would talk about everything, bringing us up to date on all tasks as well as give us feedback that would have been given in person. Even though we were lacking the in-person touch, Comtrade 360 really did its best in making it easy to adapt and optimize the changes brought about by the pandemic. Today, even though we have the option of working from the office, we still have our weekly Monday meeting, which I think is great because it gives us structure, keeps us connected, and always in the loop.
So far, I have worked on only two projects, and both have been for foreign clients. The first one was for a German client, and the second one is for a British client. This international setting has helped me meet so many people, women from different backgrounds, with distinct cultures and expertise, this has been an insightful experience. Not only have I learned a lot from the technical side of things, but I have also embraced other cultures and work ethics, this has been really enlightening.
The work environment in Comtrade 360 is all about communication, team spirit, and togetherness, which creates a positive and calm atmosphere with a strong sense of belonging.
There are four front-end developers in my team, and we work closely with other teams that are based in Poland and the UK. I would describe my team as hardworking, supportive, and friendly. The communication within our team is pretty easy and straightforward, and we work really well together even though we all live in different locations. We communicate daily and are always aligned where work is concerned. We provide support and feedback based on our knowledge and experience whenever someone in the team needs it.
Like every team, all members have different personalities, habits, ways of working, and responsibilities. There are however a few core elements that every team needs for success, and these are: effective communication, support, mutual respect, and common goals. These are all embodied by our team.
Aside from the many benefits that Comtrade 360 has to offer like flexible working hours, bonus annual days, hybrid working, and team buildings, I would emphasize one that I really enjoy which is Wellness Friday. It happens once a month and allows employees to close from work at 14h, take what is left of the day to relax, and do something fun alone or with friends and family.
If I would pick one thing that motivates me the most, it would be the team bonding activities. Because during those activities, we create the best memories and get to know our teammates better. As a result, the team spirit blossoms and boosts our communication level by a mile, encouraging us to work together and create the best possible results as a team.
One of the most important milestones I've gained during my time in Comtrade 360 is growth. I started as a junior employee, and now after almost two and a half years, I've climbed the ladder and have much more responsibilities, knowledge, and experience, and I'm excited about my prospects here.
I can say without a doubt that Comtrade 360 is very different from other companies. The reason is that besides having a strong leadership system, and interesting and diverse projects, they genuinely care about their employee's well-being, and they give you a lot of opportunities to grow and expand your knowledge which is very encouraging. They also focus on creating a strong team spirit, making every employee feel appreciated and supported.