My comtrade360 story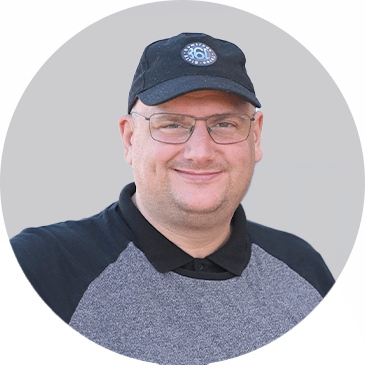 Jurij Balant
Senior Systems Engineer
In September 2021 I joined my new Comtrade 360 family, as  Senior Systems Engineer in the DevOps area. As part of my onboarding, I had some hands-on practice to get more familiar with the Cloud technology and other necessary tools. But the best part was meeting and getting to know the wonderful people and my future colleagues, with whom I will be working. The support they offered, and the friendly environment made the transition smoother and easier than expected. They quickly became a second family to me, and this alone made my journey to Comtrade 360 both special and empowering.
I soon realized that Comtrade 360 has a unique culture, which focuses on, and makes employees its number one priority.  The overall relations and vibe in Comtrade 360 are indeed pleasant and supportive, and I'm very proud to be part of such a company.
In January 2022,  I had the honor of giving an online lecture at the ITS – Information Technology School in Belgrade, Serbia. It all started as a friendly and informal question, when the team asked  if I would be interested in giving a lecture on technologies and tools used in Cloud solutions. Of course, I was honored by this request, and also felt a bit challenged (the kind of challenge I love), so I accepted the invitation and started preparing for my presentation.
In the following days, I received the official invitation, followed by a video call from the ITS staff to make all the necessary arrangements and agree on the content that was to be presented. The team I worked with was super friendly and supportive, providing assistance all the way.
On the 14th of January 2022,  I successfully gave my first online lecture, in Serbian (a foreign language to me) and everything went smoothly. At the end of my lecture and in the following days I received positive feedback, as well as the appreciation for accepting to prepare the talk at such short notice.
Sharing my knowledge, experience, and thoughts, in such a supportive environment igntes confidence and happiness in me. I'm indeed grateful for the opportunity that was given to me, and I look forward to what else is to come.
Besides the many opportunities available here, I will always cherish the friendliness, kindness, and helpfulness of the Comtrade 360 leadership, employees, and partners.
In April 2022, Comtrade 360 started a tutoring program. The program was designed to help students rounding up their studies and in the process of applying for their first job.
The tutoring program is aimed at helping such students gain knowledge in software development, quality assurance and DevOps basics. The first level focuses on the basics, then the students attend a couple of workshops. At the end of the training, the they decides which field they would like to specialize in.
As I work specifically in the DevOps field, should they decide to continue with DevOps, I then help the students further on to their specialisation and in establishing a successful career path.
Apart from being a tutor in the Comtrade 360 tutoring program, I am also a mentor to two new colleagues who have recently joined the Comtrade 360 team.
It is  very rewarding to see the results of my work as both tutor and mentor, as the trainees learn more and become independent.
Another great experience in Comtrade 360 was when Gregor Logar and I attended a team building event with our business partner in Krakow, Poland. We got to meet many great people, from different cultures and backgrounds, and with various job roles. It was a pleasant event, as all of them were very friendly, eager to share their knowledge and experience.
The trip to Krakow reminded me of how I feel in Comtrade 360 – its values, culture, how it treats its employees and their families, respects their time, and constantly provides daily support.
I really love being a part of Comtrade 360, because everyone makes me feel like I'm needed, respected, and supported – its just like being at home with my family – which in a way is what Comtrade 360 really is to me.