My comtrade360 story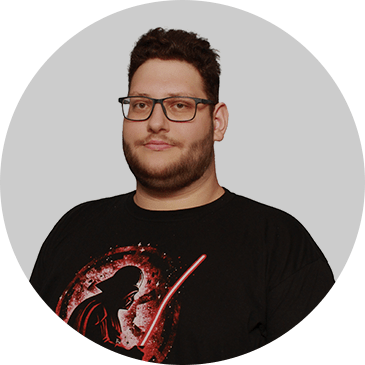 Kevin Žiher
DevOps Engineer
I started my journey at Comtrade 360 in 2018, when we had a career fair at the Faculty of Electrical Engineering and Computer Science, at the University of Maribor, where Comtrade through Comtrade 360 had a booth with employees representing the company. As I was interested in applying, I left them my email and half a year later, I received an invitation from one of the recruiters for a student job.
The position was for infrastructure maintenance, so I sent my CV and the following day had an interview with Tadej Razboršek and Jasna Zagorec Praznik, who explained what the job was about, and asked me if I was interested. I was honest with them and told them that I was new to the topic, but I was willing to learn. Since I was a student at the time and had time to spare, I started to work part-time. From the very start, my manager was always present and showed me detailed information about the workflow, how they operate, communicate, and my responsibilities.
I connected easily with my coworkers, and quickly we became a very good team. Despite the distance, we also connected seamlessly with the team in Bosnia. I loved this connected network and diverse environment. At some point, they even came to visit us in Maribor, where we spent time on team building and getting to know each other.
While I was working there, I also got the chance to meet, and become friends with a lot of people working on other projects. They invited me to play basketball with them, weekly on Wednesdays for an hour and a half. During my time there as a student and part-time employee, some of my classmates also started working there on some projects, others attended Comtrade's EDIT summer programming school, after which they got offered a student job like myself.
I worked there for a year and a half until the closure of the project due to COVID-19 and budget cuts, all but one student stopped working there. I got to finish my last year of university, and my thesis – Managing of virtual machines and automated software installation, a subject which was connected to the project I was working on at Comtrade 360 as a student.
After my graduation, I applied to Comtrade 360, as a DevOps engineer, and received an email invitation to interview with Mario Kranjčec and Bojana Kožuh. We talked about the offer and responsibilities, and I was interested. I started working as a junior developer and had the same welcome experience as I had in 2018 when I worked here as a student. I was first greeted by my coworker David Fišinger, who helped me set up my work position, laptop, and other tools I needed for work. I also had a call with my manager, Marko Brkušanin, who personally greeted and welcomed me to the team. Soon after a new colleague; Miha Bezjak joined our team, we became the Platform Services team. Our task was to work with one of Comtrade 360's partners and help them develop a solution. All three of us were somewhat new to the field, so we brainstormed, researched, and delivered the solution to the client.
Due to the COVID-19 situation, I worked from home for almost a year, but our team had daily sync-ups internally and with client's team, weekly morning calls, syncs with our managers, and internal meetings with team in Serbia. Although we were not physically together, we were always in sync and helped each other with tasks or solutions.
Working in Comtrade 360 is all I hoped it would be like. At Comtrade 360, continuous learning is a part of our culture and fosters self-development and knowledge expansion. I love my job, I love the environment I work in, the relationships I have made along the way, and the ethics Comtrade 360 embodies. I am very grateful for the collaboration, help, and support within our teams, and every new day I get to spend with my colleagues.