My comtrade360 story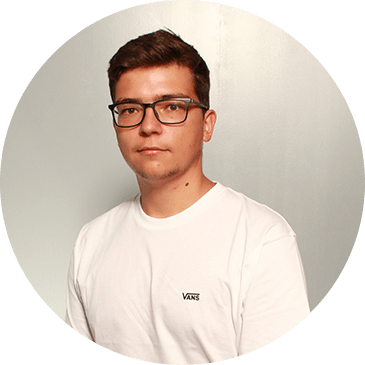 Domen Mulec
Software Developer
When I was almost done with the last semester of University, studying computer science, and ready to take on new opportunities began looking to apply for student jobs, even though I didn't have any experience in my field.
I wanted to find an international, multicultural company, that was also good at giving support to young, motivated, and eager-to-learn students. So, after researching and narrowing down my list, Comtrade 360 was by far the best option that checked all the boxes for me.
After following them on various social media platforms, I finally went to their website and filled out a form. The reply came after a few weeks. I received an email from one of the HR recruiters; Bojana, inviting me to come in for an interview. Besides Bojana, my future boss, Mario was present.
While being interviewed by Mario, he asked me if I knew what Jenkins is, of course, I had no clue. His response was unforgettable, he just said: "Don't worry if you don't know anything about Jenkins, or any of the tech stuff, you'll learn it.", and that response was one of the reasons I chose Comtrade 360.
My goal before applying was to find a job where I felt welcomed, where the atmosphere is great and where there is a big emphasis on the employees and their well-being, I found all of these at Comtrade 360.
From the beginning, I had a lot of support and help from Mario and Bojana, they never made me feel bad for not knowing something, and I am grateful to have been given the chance to learn new things.
On my first day, I was guided and accompanied by Djordje Hubert. People who know him, know the charismatic and positive attitude he has. He was incredibly kind, helpful, and funny. In his eyes, I was always an equal. I have never heard him say that I didn't have to do or learn something because I was a student. The team I am in is filled with motivated and enthusiastic people, eager to learn, share their thoughts, and make friends. I have grown together with them both on a personal and professional level.
Working in Comtrade 360 helped me to become a better team player, learn a lot of new things, and gain experience, and with the help of my mentor Damjan Hudobreznik, I eventually got an offer for a full-time position.
Last year was also really hard for me and my family because I lost my father and my team from work – was by my side and that is worth more than anything else to me.
If you are looking for an international company, that focuses on personal growth, professional experience, and has an employee-centric mindset, Comtrade 360 is the perfect choice!