Posted on: 30 10 2022.
Comtrade 360 at NT Conference, Slovenia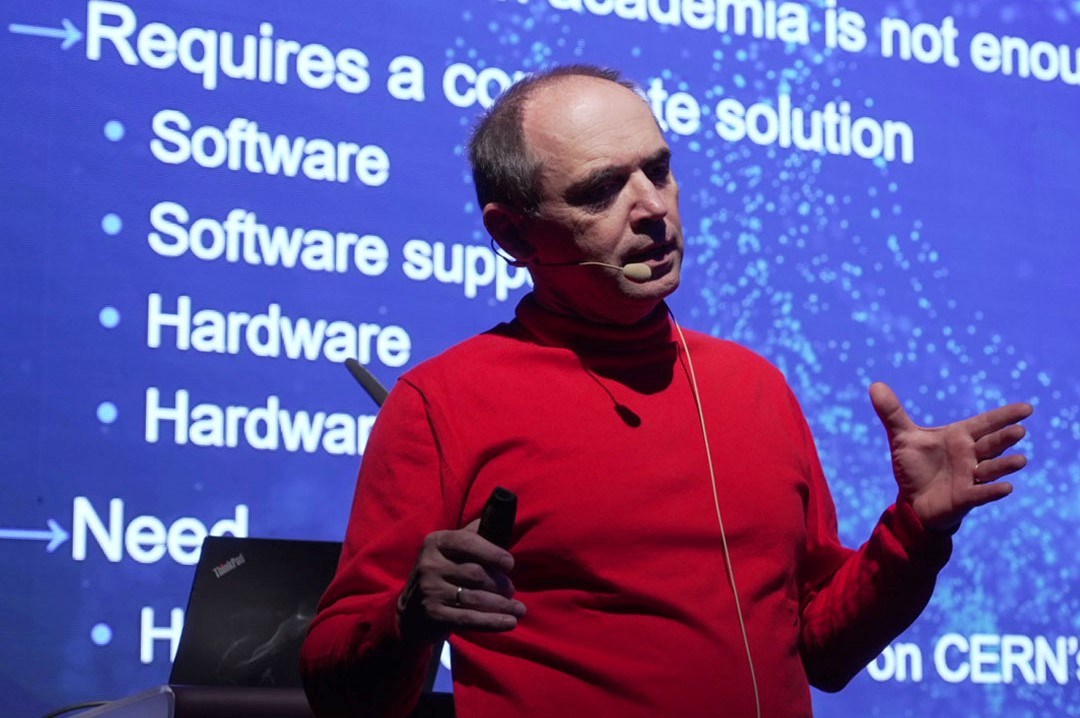 Comtrade 360 recently participated in one of the biggest Slovenian technological-business events which took place at the Grand Hotel Portorož from 26 – 28 September 2022.
This year, over 110 speakers, and 2000 participants gathered at the beautiful venue to share on their projects, innovations, attend networking sessions, create business opportunities and form strategic partnerships.
The NT conference is an event where companies and industry leaders meet to share fresh ideas on the latest guidelines, best business practices, and future business models. It is renowned as the perfect opportunity for business meetings and networking where many leading representatives and experts from the industry can meet and exchange experiences.
Comtrade 360, joined by our associate from CERN, had the privilege of making two amazing presentations at this prestigious event.
The first talk, by Gregor Molan, our Head of Research & AI and Martin Molan, our Chief AI Engineer, was about unsupervised anomaly detection for cloud applications, this solution reduces system downtime and improves availability.
The second presentation, organized after a special guest invitation from the NTk, was given by Gregor Molan and Elvin Sindrilaru, Senior Software Engineer, IT Storage & Data Management Group, CERN. They talked about the Comtrade Fast File Management System CFFS, a software based on CERN EOS adapted to meet the extreme data requirements of enterprise companies.
The event was very insightful and engaging as many other distinguished participants presented their projects, ideas, case studies, and unveiled some of the newest innovations in technology and business. Huge congratulations go out to the organizers on creating an amazing atmosphere. We are already looking forward to next year's conference.
Watch the event recap below.