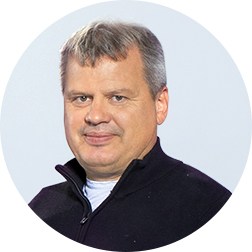 Peter Hribersek
VP of Operations
Peter Hriberšek is the VP of Operations at Comtrade 360.
He was initially a chief developer on an enterprise backup product that was available globally, he also established lab support system and teams for the same product on an international level and managed it for over 10 years. Under his leadership, the team grew exponentially. In 2008, he became the business development and relationship manager to some of the biggest Comtrade technology partners.
Peter has a BSc in computer science from the University of Ljubljana and is an alumnus of the IEDC Bled School of Business Management, Slovenia. He enjoys hiking, jogging and marathons.