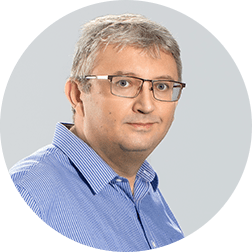 Mario Kranjčec
VP of Engineering
Mario Kranjčec is the VP of Engineering at Comtrade 360.
He started his career as an engineer in Enterprise Monitoring Solution, providing project knowledge to fortune 500 companies. He has worked as a core support engineer and developer, providing support in the development of solutions for clients. He previously managed the R&D lab support team for an enterprise technology partner and quickly rose to overseeing the whole Monitoring Solution Program where he was fully responsible for the business partnership & relationship.
Mario has a BSc from the faculty for computer science. Beside loving tasty food, he appreciates good books and enjoys all kinds of paddling. He loves to sing, but out of compassion for listeners, he sings only when he is alone.