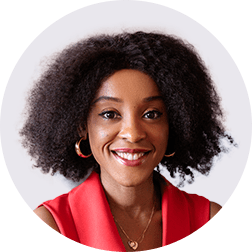 Lohi Omo-Ezomo
Senior Manager of Marketing & Business Development
Lohi Omo-Ezomo began her career in Nigeria, West Africa, gaining unparalleled experience in Human Resources Management, Employee & Services Outsourcing, and in Corporate Internal/External Communications, while also establishing herself as a respected advocate for Women Empowerment & Development. She also previously worked with a high-tech company directing marketing activities and organized one of the most anticipated annual tech events in Europe.
Currently, Lohi works with Comtrade 360 as Senior Manager of Marketing and Strategic Business Development where she oversees the implementation of branding, business, communication and marketing strategies.
She has won several awards and is widely known for her creativity, business acumen, marketing expertise, organizing and her ability to merge culture. While her speaking engagements have taken her around renown conferences and events like TEDex, the Quest for Quality conference, TSWi Annual Conference, The SourceIn Business event, and the periodic DIGIcode Conference, she is also a mentor with several NGOs and skill centers in Nigeria.
Lohi has a B.Sc. in Microbiology from the university of Port Harcourt, Nigeria, an MBA and a Master's degree in Business from the IEDC Bled School of Management, Slovenia and is proud to call Ljubljana, Slovenia home.