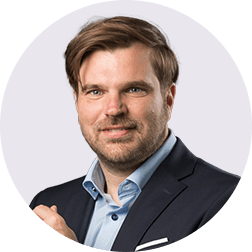 Gregor Pečko
Director of Finance
Gregor Pečko is the director of finance at Comtrade 360. He has managed finance for over 12 years across diverse industries including – IT, Marketing, and finance.
He has led several occasions of demergers, and mergers & acquisitions. He also aided in the reconstruction of several finance structures and established new control environments that led to improved profitability for global organizations.
Gregor has a degree in economics from the University of Ljubljana and as part of his study path, he also studied in K.U. Lueven, Belgium.