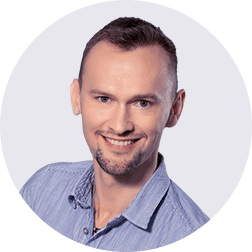 Andrej Marot
Senior Architect
Andrej is a Senior Architect at Comtrade 360.
He oversees several teams and helps them achieve the architecture and designs involved in various investigations and proof of concepts required to advance a solution that globally caters to millions of end-users and customers.
In the course of his professional career, he has worked on various projects and gained expertise in many areas of complete software solution. He also has a strong knowledge of several aspects of microservices architecture. He loves to study and learn about new technologies that solve technological problems in new and advancing ways.
Andrej has a bachelor's degree in Electrical Engineering from the University of Ljubljana and other certifications he garnered on his professional journey. In his spare time, he mostly dances, reads and enjoys great food, wine, music or plays sports.