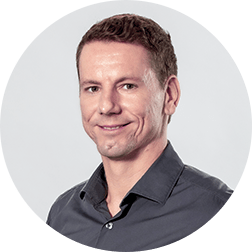 Aleks Weitzer
Program Manager
Aleks is the Director of Programs and Operations at CT360.
He is an IT manager focused on delivery of products and services through the development and motivation of dynamic teams. He is also results-oriented with proven leadership skills and has a combined 21 years of experience as Project and Team Manager, R&D manager for enterprise products, as well as the Account and Program manager for Key customers.
He has specialized in product development, software engineering, delivery management, project management, team management, and customer relationship. He also has an extensive experience in assembling and building project teams, while implementing development methodologies.
Aleks has an MBA, a degree in Computer Science and Informatics, he is a certified Scrum Master, and a certified ITIL service manager, with ISO 9001:2008.