My comtrade360 story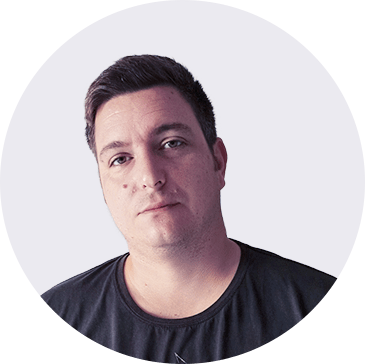 Saša Pokimice
Senior Lead Engineer
My story in Comtrade 360 began back in the year 2007, when I attended the first EDIT Summer school, in Kragujevac, Serbia. Not long after, I started working in Comtrade 360 and so my story began.
I don't remember much of first day in the company, but I will never forget my first talk with my then-mentor, Srdjan Atanasijević. For people who do not know him, or new employees, his fast paced temper and authoritative appearance can seem a bit harsh and strict, but just two minutes after talking with him, I quickly realized how social and resourceful he is.
I have been in the company for over 15 years, and have worked on many different projects. At times, the learning curve was steep, and sometimes it was flat, but all the projects resulted in a lesson learned and a good end-result.
I've always had excellent teammates on the projects I've worked on. Aside from expertise and different skillsets, we always had a friendly envirenment. We tried to balance work and tasks, getting things done on time, with making time for socializing, going for afterwork drinks and bonding. I can't single out any project as more interesting or more important than the other, however if I had to pick, one of the more challenging projects was RDA Domino, and the reason is because they have a heavy domain and are very experienced, which was a bit hard to follow. The second one was for Hycu GCP Operations, where I was the project architect and Team Leader. They had an easier domain but a very complex "time range" data selection calculations in the same time.
The team I'm currently working with is great. We created a friendly atmosphere from the start, focused on resolving challenges together, great communication, supporting one another, and providing feedback for constant improvement. These are the values we all share, that help keep us motivated and happy. And when it comes to finishing tasks on time, or going an extra mile, it would always run smoothly, mainly because the team consists of responsible and enthusiastic people, who are aware that extra effort will eventually pay off.
Since the technology is constantly changing, we always leverage our team's diversity, expertise and knowledge to better delegate our tasks, and we talk a lot about our work proccesses, bottlenecks and results, keeping the team in the loop and building the overall teams knowledge.
Comtrade 360 has a big emphasis on culture and cares about its employees. We have the opportunity to do some traveling, participate in many Team Building activities, workshops, networking events, family picnics etc. These type of events bring us together and gather employees from different countries as well, so we get to meet our coworkers from Bosnia, Croatia, Slovenia and so on!
During my time here, the company changed a lot, it grew, rebranded into different entities, and still continues to grow, however somethings remained the same. The culture, the work environment, and the overall people-oriented mindset, all became a part of the Comtrade 360 culture. Over time, as some friends and colleagues left the company, new ones came, the management changed, but still, Comtrade 360 cultivates friendship, great communication, and supports employees' private and family life.
Since I have been working in Comtrade 360 for quite some time, and I have worked with many different clients, technologies, domains, and challenges, and I can truly say that I learned a lot. Aside from the knowledge I gained, I also learned how to work in a  team, each one with a different group of people, with different skillsets, experiences and characters. I met a lot of people, many of whom I am good friends with still today.
If I had to sum it up, I would say that Comtrade 360 has a special way of balancing work, expertise and resluts, with keeping a friendly envirenment that is focused on its employees and their wellbeing. Comtrade 360 believes that investing in its emoloyees is one of the best ways to succeed, by giving them many opportunities to learn and grow, and still have time to live their lives as they see fit.