My comtrade360 story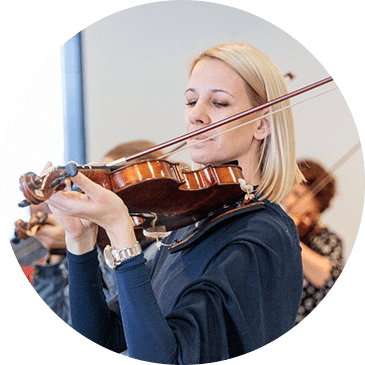 Bojana Kožuh
HR Manager - Talent Acquisition
My Comtrade360 story is one of self-discovery that began 3 years ago. At that time, I joined the recruitment team as a senior recruitment specialist, along with 7 other members excited to start a new chapter in our lives. It, however, took less than a year for me to experience a change that altered my job role and environment.
A part of the company was sold resulting in some of my closest colleagues leaving as well. Naturally, this change came as a shock and it took me a while to adapt to the new situation, but soon enough I realized that this was a unique opportunity to prove myself and what I can bring to the table. For almost one year, I was the sole recruiter in charge of all 3 companies within the Comtrade group, each located in three separate countries; Slovenia, Bosnia & Herzegovina, and Serbia.
The company continued to grow, and so did my workload and positive feedback. As a result, the management decided to hire additional recruiters and put me in charge as the Regional Head of Talent Acquisition. The Talent Acquisition team currently consists of 4 passionate, professional, and hardworking ladies, with an ear for cultural fit and a heart for people.
The work of a recruiter is never boring, it is a never-ending process that only gets busier when a company is in its growth phase. I love the fact that my job role entails meeting new people all the time, availing me the pleasure of meeting people who are positive, kind, talented, open to change, and full of great ideas. The most interesting thing for me was my promotion to the position of International Team Leader. As a past recruiter, this was a completely new experience for me, but I loved it. The role of a leader comes with a certain level of responsibility, and leading a team that is not physically present with you in the same office or country presents quite a unique challenge.
Leading a team in Comtrade360, a company that is very people-oriented, is pretty spontaneous for me. When it comes to leadership, I always refer to my previous job role – I know what I was missing from my previous managers and the bottlenecks we had, so, I used this experience to improve my leadership by creating a better environment for my team. What I was missing in the past, I am now trying to provide for my team; I encourage my team to have open and honest communication, take responsibility, and to self-initiate, which is essential for professional and personal growth. I also try to connect with all my team members, giving relevant performance feedback, and making sure that the work atmosphere is pleasant and positive. Another thing I love about my team is the fact that we all share a similar sense of humor, in our team, laughter never runs out.
I am proud to be part of a team that plays a significant role in helping our company grow. The Talent Acquisition team is the one responsible for hiring the people who eventually become a part of the Comtrade family. It is no small task to be responsible for recruiting the people who will expand this company. Picking the right people, that are talented in various fields, have potential, experience, and ambition, is a great task and we love doing it!
The tone in our company is relaxed and pleasant, and the relations between the employees are friendly with constant support for growth both individually and as a team. We also take out time for fun activities, team buildings, and other team bonding projects that bring us together and connect us as a family. I am happy to have the privilege of being able to recommend Comtrade 360 to anyone, including family members and good friends.